United Awareness Academy
Investor Overview
Mission Outline
To Acquire 52 acre Property in Hawaii to build "United Awareness Academy" - An International Center for Spiritual Development and Well-being. To push human consciousness higher and awaken their deepest potential
How Do We Plan to Do this?
Thru Self Understanding / Self Awareness, Health & Vitality, Sustainability, Mental Fortification / Meditation / Yoga. Providing the Tools & Proven Strategies to tap into infinite potential to create the life, and fulfill the destiny everyone deeply desires.
What is our Competitive Edge?
Currently there are several types of spiritual / wellness retreats around the globe that offer programs for detoxing the mind or to escape on a destination vacation of some type, but there are no current retreats quite like what we plan to accomplish. Through the blending of scientific methodologies to gain deeper understanding of self, mixing that with the vibrational energy of the big island of Hawaii. This creates a very unique experience that reaches those that visit straight to their core and engages all their senses.
The Big Island of Hawaii is one of the VERY few places that creates New Earth through the active volcano that is constantly bringing new life out of the planets core and breathes it on to the surface!
Aside from the Location and the Methodology, we also plan to leverage our strategic alliances with spiritual leaders and global influencers such as the United Nations, Tony Robbins, Deepak Chopra, and other Celebrities. With the creation of an International Center for InterSpiritual Growth and Development, this facility will become a world renowned destination location for those wanted to learn and expand themselves and invite all walks of life!
The State of the World Today and Where it's heading
With Negativity, Political Turmoil, and Financial Instability on the rise, where everyday the media bombards us with death, suffering, and gossip there is also a high rise with the Current Millennial Generation moving the world towards growth in Sustainability, Wellness and Spiritual Growth and Development. Millennials will be making up 50% of the market by 2018 and 75% of the market by 2030.
In the crash of 2008 many people lost everything, and had to start over, many people also when this happened began looking inward causing a rise in the spiritual study and also increasing the market for spiritual tourism, life coaching, motivation seminars, wellness retreats etc. Currently all financial pundits have pointed out that a next correction in the market is set to be around the corner. When this happens there will be an even GREATER need for spiritual retreat centers such as what we are creating.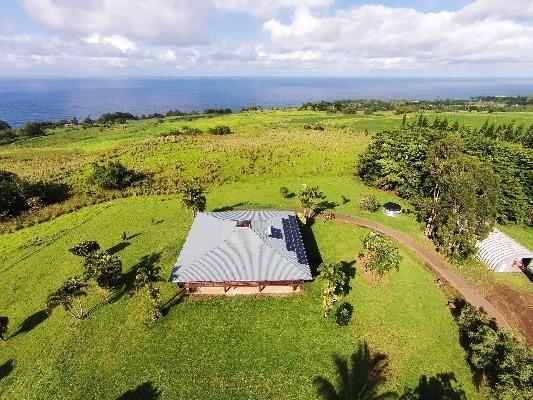 Jaz Presence - Jaz is from the South of India and has trained under different Gurus and Masters from multiple different disciplines. He started meditation at the age of 5 and he has over 18 years of experience in the field of Yoga, Meditation, Energy Healing, NLP, and Retreats. He has traveled many parts of the world teaching classes and facilitating retreats. The healing sessions and life coaching have met the needs of thousands of people around the globe, He has even worked with the Founder of Pinterest at his Hawaiian vacation home. He is passionate about his programs and integrating the wisdom and practices in day-to-day life. Engineer by profession, and educated in India, he has worked in different countries and gained practical knowledge in many different facets of life. His life mission is to serve people and he does the work with unconditional love for everyone.
Rajiv Sankarlall - Rajiv is from Trinidad & Tobago in the Caribbean. He is a 4th Generation Entrepreneur in the sector of Land Development. For the last 10 years he has dedicated a large part of his life towards spirituality by traveling to exotic corners of the earth learning and studying with different masters in Meditation, Energy Healing and spirituality. In 2013 he was ordained in the Himalayas as a Tibetan Buddhist Lama. In 2016 he began working with the United Nations to promote spirituality with other notable spiritual leaders through the World Weavers organization. Outside of Spirituality, He is a business consultant and was trained as an Anthony Robbins Performance Coach for the last 4 years. Currently sits on the board of an Artificial Intelligence company operating in the Healthcare industry.
Target Market - Who is the Client?
25 - 65 years old - That want to unplug and connect with their spirit, mentally and physically cleanse belief constructs and reset their body.
What can you do for your Client?
Revenue / Monetization Strategies
Spiritual / Wellness Immersion Programs - 3day to 90day

Detox and Wellness

Spiritual Growth and Belief system reset

Leasing part of the estate to farmers

Food Classes - How to prepare healthy meals class

Growing & Manufacturing Detox and Supplement Drinks for International Export

Residential Programs

Retreat Rental with Meditation, Mindfulness, Yoga, Tai Chi etc

Shamanic Journeys

"Self Love Awareness" Programs

Hawaiian Healing

Spiritual Coaching

Adventure Tours

Destination Weddings

Spa Treatments

Yoga Teacher Training

Hawaiian temple - (Government Grants)

Worldweavers.com - Spiritual Facilitation Journeys
How does your client acquire your product ?
Marketing and Branding Strategies
Influencer Marketing

Influencers in different sectors

Digital Nomads

Spiritual Community

Luxury Travel Bloggers

Hawaii Travel Resource Website Cross Promotions

Heavy Social Media Marketing Campaign

Facebook ads

Instagram

Live Streaming

Online Academy funnel

Creating an Online Spiritual Academy to lead to live on site trainings

Viral Marketing

Youtube Wellness Channel

Vlogging

Photography and Videography promotional images

Cross Promotion with other spiritual communities
Where is the Scalability?
Currently the property is 52 acres in size, When time to expand there is another 100 acres next to the property that we plan to purchase at a future phase

The Long Term goal of this Vision is to create several of these types of facilities for the betterment of humanity the globe. Each Facility will carry with it, its own energy and own theme pulling from local culture and blending with global society. We believe this will be a future form of destination vacations away from the resort life and into spiritual wellness and self understanding.

Though the online academy we will be able to hit global reach. Several times throughout the year we will be inviting global spiritual leaders to UAA to share their own messages and promote universal oneness. Which will keep content fresh and evergreen

Eventually from the growing, manufacturing and cultivation of herbs that we grow on the property and the conversion of that into detox and wellness supplements this will be pumped through the brand and other strategic alliances to produce revenue on a global scale
What we are looking for in an Investor
Getting the Funding is secondary to our needs, we are seeking an investor that will become a partner in this venture not for the ROI but because they share the vision of what we are creating. Someone that believes in pushing humanity forward through self understanding and love above all else.
Also we are seeking strategic partners to help grow this vision through their network and their connections. A great fit for someone that wishes to eventually get into the facilitation space and run their own workshops and teach their own modalities and to expand their influence.
The Investment Cost
Currently Seeking an investment of $2,500,000
Property Value: $1,900,000
Infrastructure and Expansion: $300,000
Marketing / Advertising : $100,000
Salaries: $200,000
Total : $2,500,000
do you share the vision and want more information? Fill in the boxes below!